Make an informed Decision
Financial Information:
We got your Straight Talk right here.

Were will the money you don't spend on union dues go .
And
Why the Hospital Shows a Negative Income.
Health Care:The Great American Hoax
Legal Aspects of Collective Bargaining
Indiana Hospital Professional Employees
The Florence Project, Inc.
The Heartbeat of Healthcare Advocacy!
ASSIGNMENT DESPITE OBJECTION Form
Union Jots Supplement
Recent News
LEGAL BRIEFING: Nurse Loses Case That She Was Wrongfully Terminated For Reporting Medicare Fraud
1999 EARNINGS SURVEY: Bedside Care is Paying Off
Jefferson, Homestead Nurses Reject PSEA Union Deal

New Law on Nurse-Patient Ratios Draws Mixed Reaction
Hospital bargaining Report from SEIU
UPMC Beaver Valley Employees Work to Save Their Hospital and Win Landmark Contract
Unions Are The Best Medicine for Health Care

PENNSYLVANIA DOCTORS JOIN NATIONAL UNION FOR STRONGER VOICE
IN PATIENT CARE
Jennette Employee Pact Oked(3/19/00)
Cutbacks at Hospitals will Hurt Patient Care(03/17/00)
Nursing Hurt By Lack of Pay and Respect(03/17/00)
Were the need is Greatest Nursing Shortage is Most Accute(03/17/00)
Revoluton: The Journal for RNs and Patient Advocacy(03/17/00)
Critical Shortage of Nursing Students(03/17/00)
Nursing Shortage Hits Pittsburgh(03/03/00)
The U.S. Nursing Shortage(03/06/00)
Were Have All the Nurses Gone(03/06/00)
Unions Find Many Nurses Eager To Join(10/23/99 Posted 2/15/00)
Demand for Nurses Raises their Income(9/6/99 Posted 2/13/00)
Nurses Protest Hospitals Sick Policy(11/17/99 Posted 2/13/00)
Cost-cutting Changes How Nurses Operate(11/18/99 Posted 2/13/00)
Medical Stripmining and The New Nursing Shortage(2/10/00)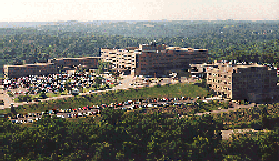 FYI
Management has stated that you will pay full time dues to the PSEA if you work more than 40 hours in a pay period. This is not correct. If you work part- time, you are considered .5 fte by the hospital and the PSEA. The actual hours worked do not matter. Thus if you are considered part time by the hospital even though you regularly work close to full time hours you will still pay part time dues to belong to the PSEA..
Sound Familiar
Call 1-800-367-5047
If you have any questions.
Make an Informed Decision
Sign Our Guestbook /View Our Guestbook
Or
EMAIL

JEFFERSON NURSES ASSOCIATION

Disclaimer and submission policies

Visit
Attorneys at Law
Legal Counsel for SHHS
I would like to extend a special thanks to SHHS Management and Cohen & Grisby for their many visits to this web page.
I am going to have to get more Bandwidth
Education
American Nurses Association's Position on Collective Bargaining
Read the Nurse practice act yourself

DUES DISTRIBUTION: YOUR PSEA DUES DOLLARS

1999-2000 BUDGET

Expenditure by Service Area (% of Dues)

Direct Assistance to Members and Local Associations (51%)

Professional services to members and affiliates; bargaining assistance; grievance processing; local crisis assistance; Uniserv; political, research, and communications assistance. Representation and assistance to individual members and local associations in defense of their rights, legal support for locally negotiated contracts.

Professional Development and Government and Agency Relations (7%)

Professional workshops, training programs, field assistance in training and professional development. Representation before the legislature and government agencies to promote excellence in education and protect professional interests.

Communications and Public Relations (9%)

Publications to members and leaders, assistance in crises, public image campaigns, training of leaders, news media activities, promotional materials.

Governance of Association (9%)

Funding for PSEA House of Delegates, Board of Directors, officers, standing committees, and NEA-RA delegates.

Business Operations (8%)

Human Resources management and Executive Offices operations.

Administrative Services (16%)

Maintenance of PSEA-owned property and administration of leased property. Production of printed materials for conferences, workshops, governance, training, membership promotion, letterheads, and manuals. Printing and distribution, financial management, membership processing, and information systems development and support.

Conclusion of "The American Health Care System--Wall Street and Heath Care" Full article available in the

New England Journal of Medicine

For more than a decade, "market-driven heath care" has been advertised as the salvation of the American health system. In the early 1990s, entrepreneurs succeeded in obtaining the easily available cost savings, at great profit to themselves and their investors. By the late 1990s, however, pressure to protect profit margins had led to such dubious business strategies as the avoidance of sick patients, the excessive micromanagement of physicians, the worsening of staff-to-pt ratios, and the outright denial of care. In an industry driven by investor owned companies, the original promise of managed care-- greater efficiency in the use of available resources and greater integration of preventative and treatment services-- has often degenerated into mere avoidance of cost.

All these trends of course will continue to undercut the autonomy of the physicians and the resources available for patient care. Counter trends are likely to come not from a reappraisal by Wall Street, much less withdrawal, but from renewed demands for greater quality of care, clinical autonomy, and access to resources on the part of physicians, nurses, consumers, and their elected representatives

.